Bodega Bay Surf Shack is open for retail and rentals 9-7 daily. Surf Shop owner Bob Miller and/or the shack crew is available to help with a new surfboard or wetsuit, wax or surf accessories, etc. We look forward to seeing you in the water.

Team Surf Shack
Bob (707) 875-8899 TXT/Voice
Shop (707) 875-3944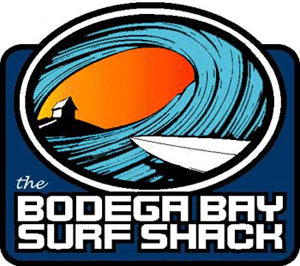 Welcome to Bodega Bay Surf Shack. Experience surfing on the Sonoma Coast. We are located at 1400 Hwy 1 Bodega Bay CA. (707)875-3944.
EMAIL
rmiller@bodegabaysurf.com
NEW...Try our STAND UP PADDLE BOARDS
on the river
on the bay
on the estuaries